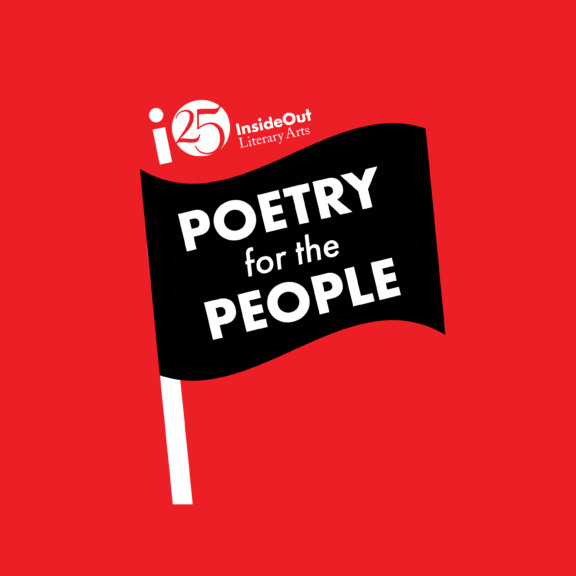 In celebration of our 25th anniversary, InsideOut created Poetry for the People–a series of workshops, installations and performances in neighborhoods across the city designed to demystify poetry and engage new audiences in the ways that language can connect to and enrich their lives. 
After being delayed due to COVID, Poetry for the People will relaunch in 2022! We will offer virtual and in person events with COVID precautions in place.
Upcoming Events
For up to the minute information, visit our social media channels! Facebook / Instagram / Twitter 
Join Detroit Audubon, Arboretum Detroit and InsideOut for a delightful evening as we enjoy a short nature walk, listen to music, read nature inspired poetry, and talk about local tree and bird species. We invite you to bring your own poetry or listening ears as we roast s'mores around a fire, bask in the nature around us and discuss how it inspires art and poetry for you. Free registration required.
Join Detroit Music Award winning singer/songwriter Audra Kubat of InsideOut Literary Arts Project for a roving songwriting workshop. Guests will collaborate with Audra to help write a song inspired by the Heroes & Villains exhibit. This workshop will conclude with a short performance, including the newly written song.
Creative writing workshop inspired by Van Gogh's Letters – Friday, October 28th / 5:30-7 PM @ The Detroit Institute of Arts
Registration required – details to come!
To stay updated about future events, join our email list!
Poetry for the People is made possible by the Knight Foundation, along with contributions from individual donors.